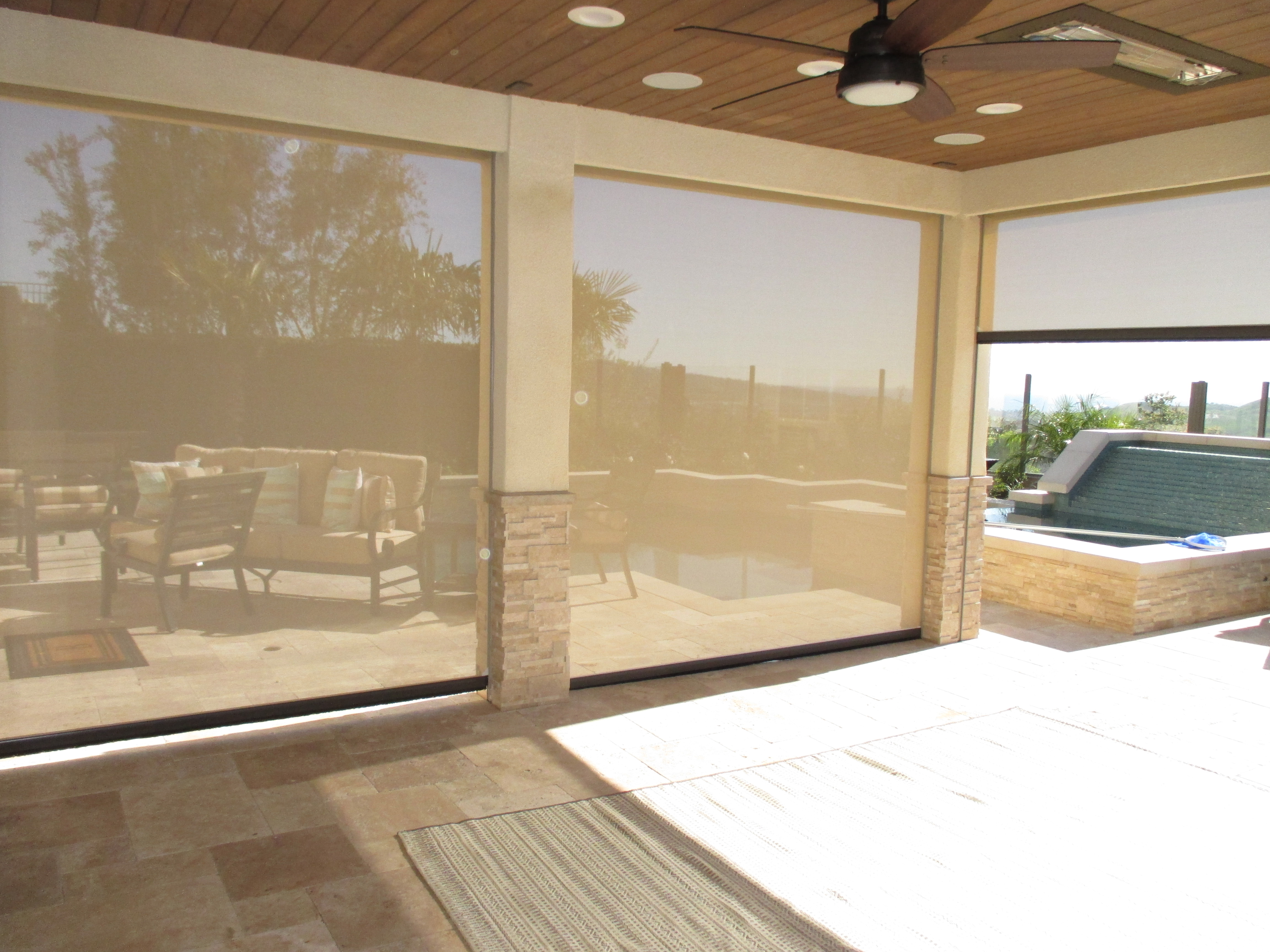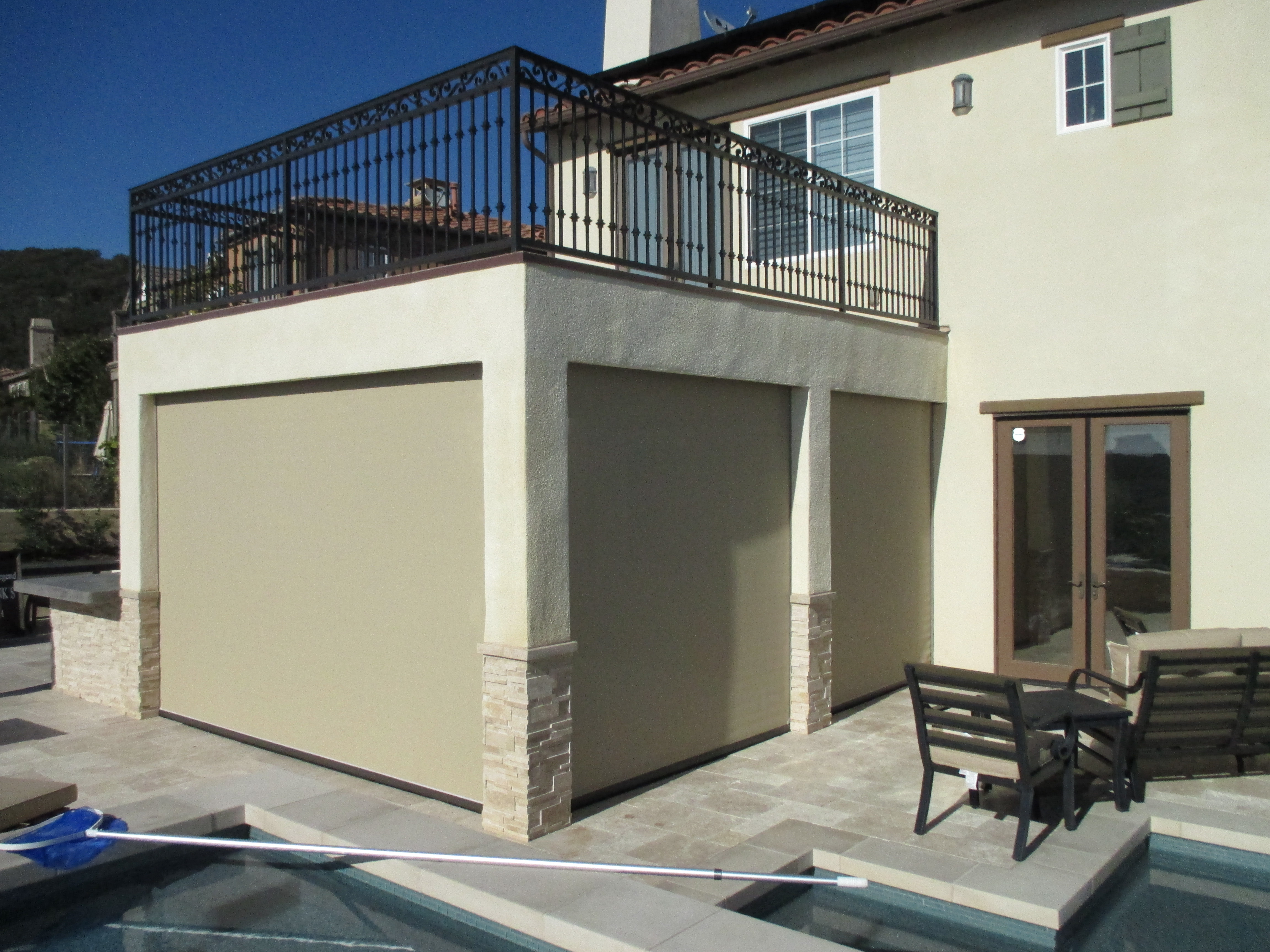 A Motorized Power Screen consists of a motor, roller tube, housing, weight bar, side tracks, screen or fabric and remote control. Once installed you simply press the button on the remote control and enjoy your utopian environment. Expand your living space with our Motorized Power Screens. They are the perfect solution for that amazing California Room in your backyard or that upstairs balcony. Depending on the mesh or fabric selected you can enjoy privacy, ventilation, bug control and even solar protection. The possibilities are never ending!
Our Motorized Power Screens are Factory-Direct. Every single Motorized Power Screen that we install is customized specifically for your home! A customized product means a custom fit and once installed on your home it will look and feel like it was there from the very beginning.
We only use the best of the best when it comes to product selection. Let's face it; the only time you want to see us again is when you want another Motorized Power Screen installed on a different location!
Our Motorized Power Screens should cost more than our competition and the reasons are simple. For starters, we only use Somfy Motors and Somfy Remotes. Secondly, our screen or fabric is actually zipped into the left/right zipper side tracks which means a 100% seal from rats, snakes, critters, cats, dogs and so on. Third, we only use Textilene Mesh or Ferrari Mesh and Fabric for our power screens as they come with a beautiful warranty. Fourth, every aluminum component is powder coated to guarantee a lifetime of enjoyment! Fifth, well we think you get the point by now but if you want us to keep rambling on and on please give us a call to discuss further!
Schedule an in-home presentation today and we can have your motorized power screen installed within 3-4 weeks! Your solution is just a phone call away. Call Now! 714-993-9528